Society & Activities
Biochemistry Society: BIOCHEMICAL SOCIETY
The "Biochemical Society" is a joint enterprise of students and teachers. The main objective of the society is to abreast the students to the latest findings, developments and avenues in the field of life science. Further, it also promotes academic, extra-curricular, and socio-cultural relationship with peers in other colleges and institutions.
Department of Biochemistry organised the following events during the academic session 2017-18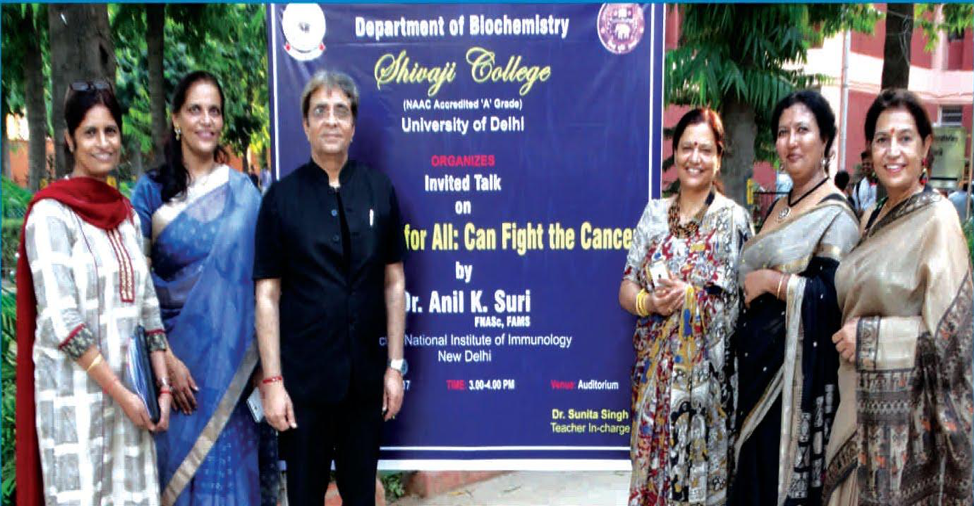 Department of Biochemistry organised a lecture by Dr. Anil K Suri (National Institute of Immunology) on "Better health for All: Can Fight the Cancer" on September 15, 2017.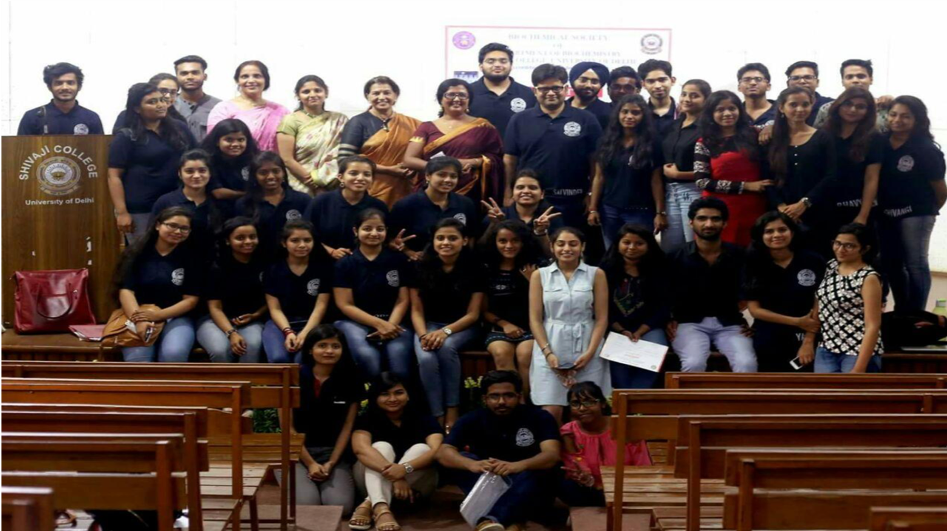 The students of Biochemistry Department were taken for an educational visit to National Brain Research Centre (NBRC) Manesar, Haryana, on September 28, 2017
Department of Biochemistry organised their annual departmental festival 'Biochaperones 2K18' on February 28, 2018. Dr. Manu Anantapadma (Texas Biomedical Research Institute) gave a lecture on "Developing drugs to combat highly pathogenic viruses: lesson from anti Ebola virus drug development".